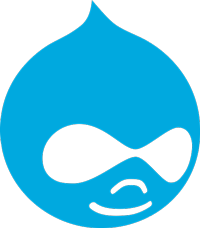 Drupal is a free, open-source web development platform for online content and user communities. This software is maintained and developed by a community of 630,000+ users and developers, being constantly improved to be a cutting-edge platform that supports the latest technologies that the Web has to offer. It's distributed under the terms of the GNU General Public License (or "GPL"), which means it is completely free to download, use and modify.
This Content Management Framework powers some of the busiest sites on the web, and can be adapted to virtually any visual design. Drupal runs over a million sites, including WhiteHouse.gov, Twitter.com, and ontario.ca. Over 24% of government websites around the world run on Drupal.
What's great about it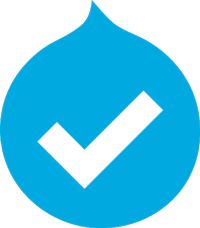 Drupal is a multi-user system in which you can control visitors' access levels and assign roles for multiple permission levels.
Drupal both hosts and promotes your content. It can reach out beyond your site to give you a presence on Twitter, Facebook, and in other venues. Drupal's built-in features also give search engines what they want, improving your web impact automatically.
Drupal is also scalable. It has proven itself repeatedly in the field on sites with over a million pages, and at over 20,000 requests per second. Its core installation handles over 99 percent of use cases, while free optimization tools and a large base of Drupal-trained administrators address the other one percent. This makes it the perfect tools for complex websites with large traffic.
Drupal is immensely flexible and allows organization to build websites in phases. The modular architecture of Drupal has an array of tools allowing developers to create highly interactive websites with various integrated functionality.
Drupal displays media such as image galleries, video streams and maps and connects with all social networks.
Security
Drupal is used by thousands of high profile web sites and is subject to rigorous security testing both by the Drupal community and by security experts around the world. Drupal's core code has been proven to prevent common security vulnerabilities such as those defined by the Open Web Application Security Project (OWASP). Its comprehensive security mechanism thwarts attacks and prevents classified and sensitive information from failing onto unauthorized hands.
What you can do with it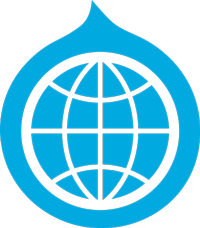 You can…
Build a multilingual website (including with bid-directional languages)
Make your website mobile responsive
Easily set up surveys and forms
Allow users to submit comments or vote
Create access levels
Have real-time traffic statistics
Add a site-wide search-box, calendar or RSS news feed
Let users log in to you site with their Facebook, Twitter or Google accounts
Build a SEO-optimized website
Create customizable e-commerce solutions
Integrate your website with a CRM
Integrate your website with a Learning Management System
Manage online advocacy campaigns and petitions
​
And many other features!