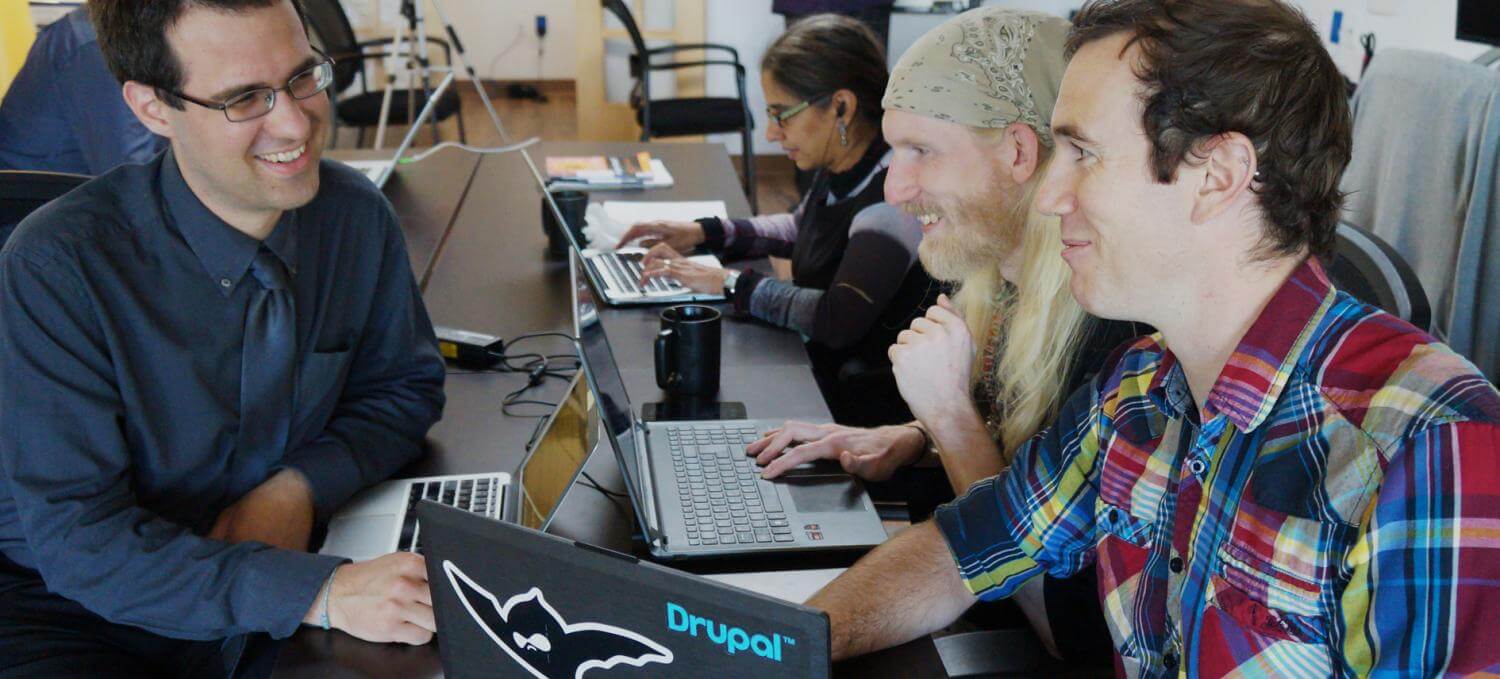 Why choose OpenConcept?
OpenConcept is an Ottawa-based team of enterprise applications experts specializing in open-source software development. We have over 16 years of experience in architecting secure, scalable, inclusive and sustainable solutions for the non-for-profit, public and private sectors. As a B-Corporation, we strive to build a better Internet using open-source software and our business as a force for good. We are part of the Top 5 contributors to the Drupal Project in Canada and a worldwide-recognized reference in Web accessibility.
Our organisation has been spearheading accessibility improvements for the web since its creation in 1999, and more prominently since 2008, when Founder and President Mike Gifford became Drupal 8's official Core Accessibility Maintainer.
OpenConcept provide the following services:
Enterprise and mobile applications development

Accessibility consulting

Support, Hosting and Maintenance
10 reasons to work with us
Our strong experience with multilingual solutions (75% of delivered products)
Our mandate of promoting and using open-source software and tools
16+ years of experience in the non-for-profit, public and private sectors
Our experience in developing complex applications, not just websites, an asset in building long-term relationships and sustainable solutions that support business processes.
A leading expertise in accessibility, with our President being Drupal Core's Official Accessibility Maintainer
An international reputation based on participation and talks in key conferences around accessibility, Drupal, open-source, open-data and security.
A B-Corp certification (since 2011) that proves our commitment to transparency, accountability and to being a sustainable business.
Countless publications on the themes of accessibility, security, open-data and IT sustainability, with worldwide recognition for our Drupal Security Guide.
A forward-thinking vision and understanding of ICT trends to help organizations make the best decision in their projects.
A deep knowledge of Web best practices and standards.