In the City of Ottawa's Drupal implementation we focused on the implementation of mapping services, improving accessibility and managing the thousands of old URLs to the new location. We also implemented a bilingual and accessible Drupal distribution which was developed as part of the Government of Canada's Web Experience Toolkit.
OpenConcept was one of two Drupal shops working on the implementation of the city's new site. We were also involved in consulting around the broader strategic approach for implementing the site.
One of the tasks that we were responsible for with the City of Ottawa site was building a high reliability web server environment that could scale effectively to meet the City's needs. Working with City staff & an external hosting company we built a robust infrastructure that leveraged the host's load balancing servers as well as redundant Varnish, Apache, MemCache & MySQL servers.
Using tools like DRBD we were able to share both database & files across multiple servers to ensure that no data would be lost in the event of server outages or for regular maintenance releases. The ability to turn on/off servers for security reasons without disrupting a visitor's experience provides a reliable experience for citizens of Ottawa.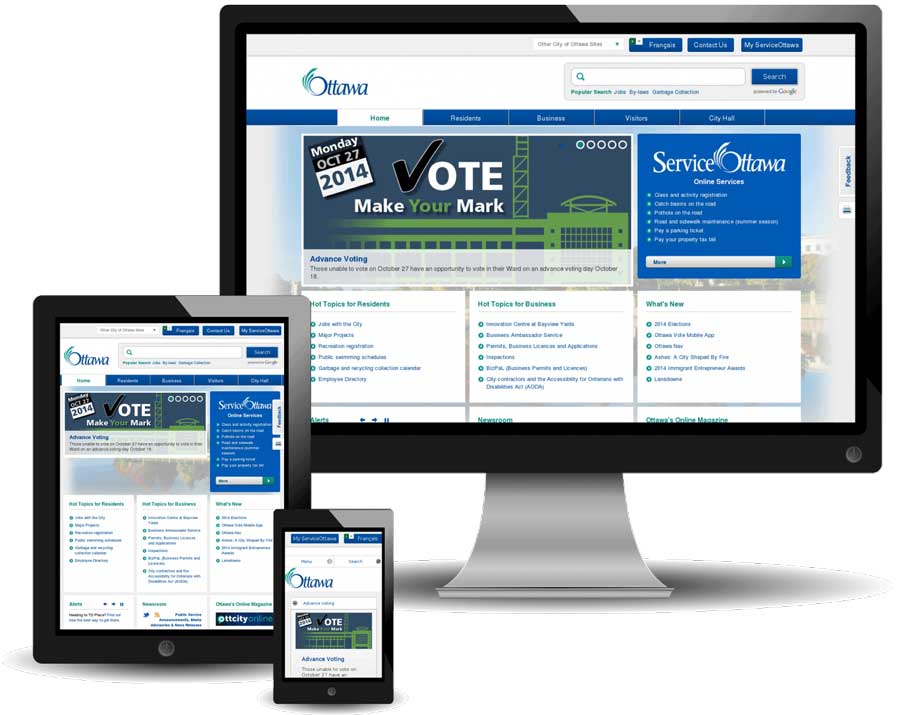 Related Blog Posts
I had the pleasure of being on AXSChat talking about web ac