Canadian Society of Customs Brokers
In 2011 CSCB contacted us to upgrade and rebuild their corporate website in Drupal 7.
CSCB originally hired OpenConcept Inc. to help fix issues and add new functionality to their existing Drupal 6 website and CiviCRM integration.
The project was quite challenging; among a multitude of very particular custom workflows and specific functionality, the key features include a Drupal native Contact Relations Management (CRM) system, a multi-tiered membership system, an events registration and management system, and a Learning Management System (LMS).
As a result, some extremely innovative development ultimately ended up as modules we were able to contribute back to the Drupal community and have shared on drupal.org.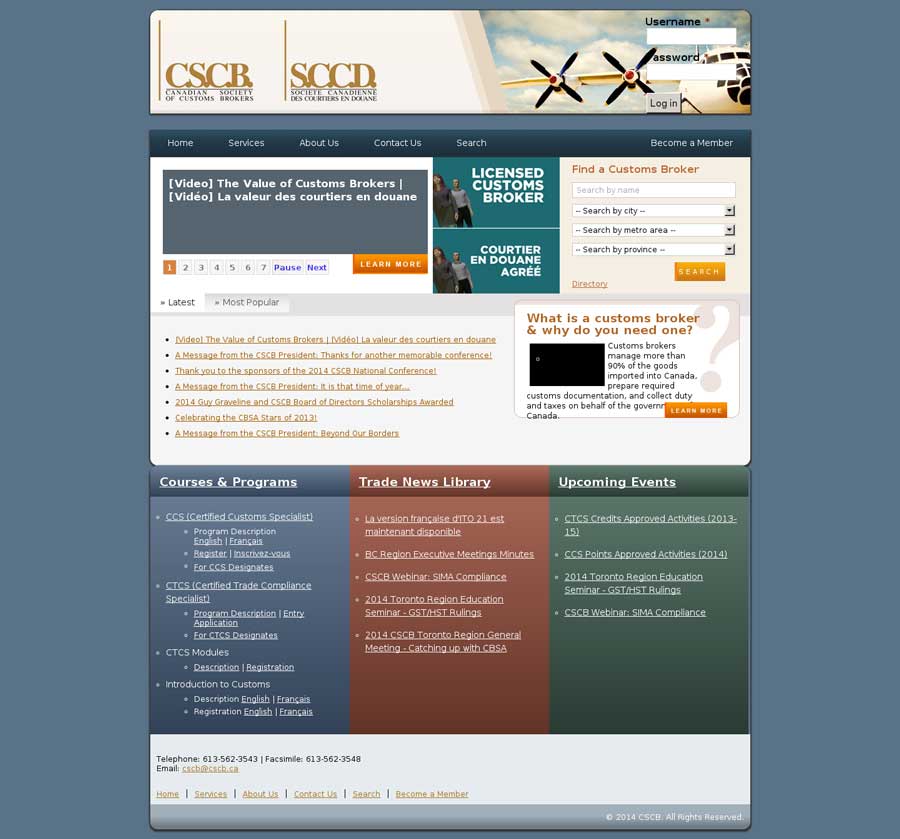 Related Blog Posts
With the cost of computers dropping we are seeing them in places most people don't recognize.
On October 14, 2014 Google announced that SSLv3 (Secure Socket Layer, version 3) was vulnerable t