Serious Sustainability: Canadian Leadership Lessons
Tuesday, February 24, 2015 - 13:15
Benefit Corporations - or "B-Corps" - are businesses committed to solving social and/or environmental problems. We want to make money; but we're committed to doing it the "right way". A more holistic, seriously sustainable way.
Join us on February 24th to learn more about sustainability leadership in Ottawa. We'll hear from Beau's All Natural Brewing Co., Bridgehead Coffee, FairTrade Canada and OpenConcept Consulting Inc. about the balancing act between running a business and making a difference.
You can register on the eventbrite page and read Mike Gifford's interview in the Ottawa Business Journal.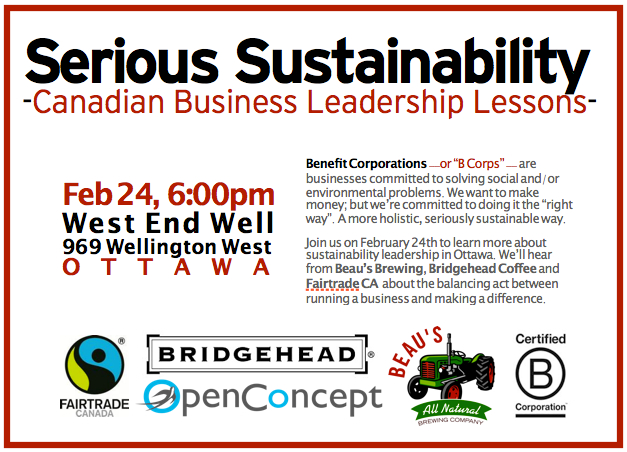 Bookmark/Search this post