10 Tangible Things that the GC Can Do to Align Mandates & GovIT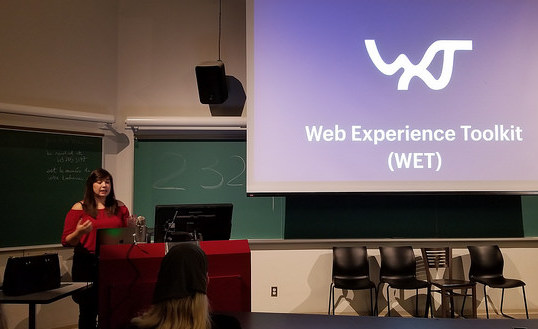 Derek Alton wrote a tweet in the middle of October that caught my eye and got me to come up with some suggestions. "Moment of frustration: I love bringing people who I think are inspiring together to do fun shit that they could not do on their own. Right now I feel like I have been bringing people together to talk when what I really want to do is bring people together to act, to do!"
I think of myself as a rather pragmatic guy so I suggested 10 tangible things that the GC can do. This is a cleaned up version of what I tossed up on Twitter.
Seems super simple & easy, but sponsor Open Source events. They are happening in cities across Canada and are always looking for support. Toss some lunch money their way to help innovation. This is a very practical way to supporter Canadian makers.
Fund the @linuxfoundation's Core Infrastructure Initiative. We all need the Internet to be secure. We need it to conduct our business, engage in politics & connect with our friends. Let's make security & privacy a priority we support.
Get the GCDevExchange well funded. I've suggested an initial contribution of $1 million would be enough for 100 projects. Then departments should be open to using it for addressing problems they face. It was an interesting pilot, but needs cross-departmental support. This has the potential here to really improve government IT.
Accessibility is a big for this government. As with open source events, there are community driven accessibility events. One of the big ones that happens is http://accessibilitycampto.org in Toronto. There are also events like GAAD that are global but have their roots in Canada. There are so many online events for accessibility, featuring Canadians. Why isn't the GC sponsoring and promoting events like these? It's a trivial amount of money or promotion but can do so much for awareness. These community driven events do so much to advance awareness about accessibility. The least governments should be doing is encouraging their staff to attend.
Lets figure out procurement. I cannot understand why it is so difficult to hire firms who understand how to deliver. Government has a clear mandate for accessible, open source, sustainable ICT. It should be easy. The existing procurement model is very much biased to big multinational tech firms. Contracts tend to treat tech workers acted like cogs. I know this isn't simple, but there hasn't been enough progress on revising contracting.
Let's find ways to actually get the public sector involved in giving back to the Open Source code that they use. Ideally with our strengths of accessibility and internationalization but it could be anything. I want to see a list of contributions that have been made in 2018. We need to be recognize government employees with big contributions to public repositories.
I want to see the GC stop experimenting new ideas. Not forever, but we need to try some of the ideas that @18f, @GDSTeam & others have invested in first. Bringing those ideas over to the Canadian context is enough innovation for 2018. There are so many good ideas other governments are experimenting with. It is frustrating to watch government ignore what has worked elsewhere. Baby Steps.
Let's have a public endorsement of the Civic Tech community in Canada. Groups like @code4ca, @CivicTechTO & @yowcivictech are amazing. We need so much more federal attention on those movements. Politicians love to have their photos taken at places like @Bayview_Yards & MaRS Discovery District. These institutions have already gotten millions in government investment.
Let's see the enforcement of the Policy on Green Procurement. Folks don't need more talk, we need to see action. Are the GC's digital properties powered by carbon neutral data centres? It doesn't take much to make something like that a priority. It should be a part of the boilerplate contract that every government IT project sets up.
Let's get the GC out to events that support the mandate of this government. Let's prove that the GC is a leader. Lets ensure that this comes with abilities to support those working in these issues. Government should be amplifying the good ideas of Canadians.
These were just some ideas that I came up with. I'd love to have other tangible was to encourage action and movement towards Open Government. 
About The Author
Mike Gifford is the founder of OpenConcept Consulting Inc, which he started in 1999. Since then, he has been particularly active in developing and extending open source content management systems to allow people to get closer to their content. Before starting OpenConcept, Mike had worked for a number of national NGOs including Oxfam Canada and Friends of the Earth.