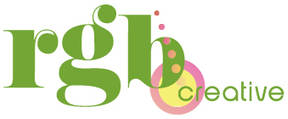 In case you haven't noticed, the OpenConcept website has had an overhaul as of late. In migrating to Drupal 7, we not only were looking to migrate from our outdated Drupal 5 website but were excited for the opportunity to design an entirely new theme. OpenConcept partnered with Rachela Brisindi, from RGB Creative (http://www.rgb-creative.com/) in order to update our logo and website design. Although Rachela was more experienced in print design, she had a strong creative vision and was interested in learning more about designing for the web.
Once the OC team had approved Rachela's logo, wireframe and full design mockup, it was time to turn the design into a fully functional, Drupal 7 theme. We were happy to take her initial creative work & run with it, producing what is now our new corporate website.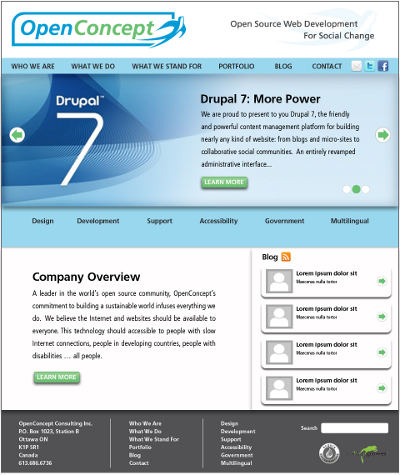 We plan to continue to make ashetic improvements to our website but always must balance these improvements against a myriad of other tasks. These include regular functionality improvements, mobile support, accessibility enhancements and most importantly, regular content updates. After all, in website development, content is still the most critical piece. To the right, you will find the initial design mockup that Rachela produced for OpenConcept. 
About The Author
Mike Gifford is the founder of OpenConcept Consulting Inc, which he started in 1999. Since then, he has been particularly active in developing and extending open source content management systems to allow people to get closer to their content. Before starting OpenConcept, Mike had worked for a number of national NGOs including Oxfam Canada and Friends of the Earth.